To setup Cloud Backup for your PC please follow these steps
Add New User
1. Log into OzHosting Control Panel
2. Select the Cloud Backup subscription
3. Click on the "Backup" tab
4. Click on "Add New Backup User"
5. Enter the New User details and click Next
6. Enable the Workstation license by assigning "1" in the "Physical Workstations field and click Finish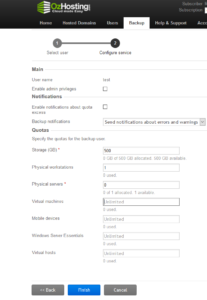 Within a few minutes your backup account will be ready to use and you will receive an email to "Activate" the service
Setup PC for Cloud Backup
1. Log into "https://backup.ozhosting.com"
2. On the top right hand corner click on the "ADD" button
3. Select your workstation type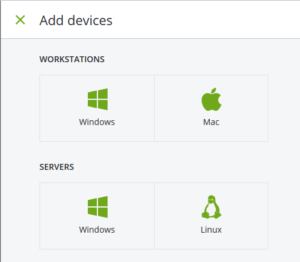 A download of the Cloud Backup software will begin and should only take a few mins to complete on most broadband connections.
Once the software has been downloaded run the installer on your PC and follow the prompts.
Configuring the Backup Schedule
Now that the software is installed you will see your PC available in the "Cloud Backup" dashboard.
1. Click on your device and then select Backup
2. Click on the settings icon (green gear on the right) and click on Edit
On the next screen you can configure the following options
What to Backup
Where to Backup
Schedule
How long to keep
Encryption
Once all configured and saved you can go ahead and run your first backup job.